Annual convention known as VRCCQC-2017 on 24th Sept in Varanasi
September 24, 2017 @ 8:00 am

-

5:00 pm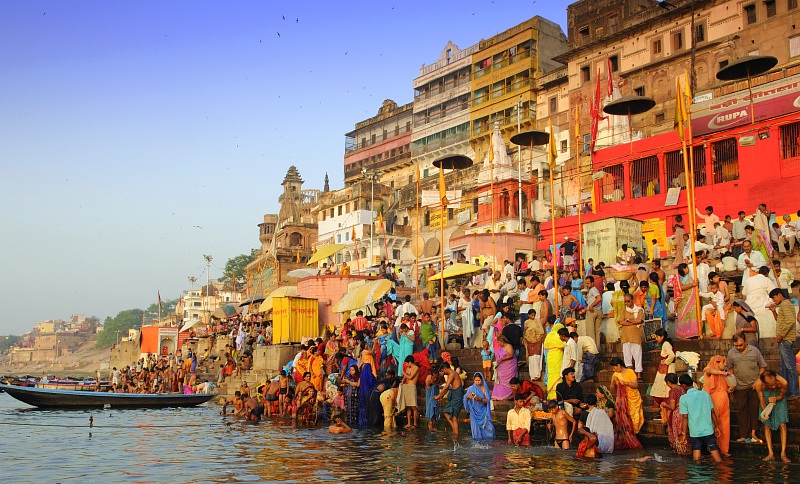 Chairman & members of governing committee of Quality Circle Forum of India, Varanasi feels immense pleasure for inviting to all the institutional members, Individual Members & QC members to participate in the 5th centre convention on Quality Concepts & Allied Concepts (VRCCQC-2017) at School of Management Sciences (SMS) dated 24.09.2017 (Sunday). This event will be an excellent platform for presenting the best of the work done by various quality practicing organizations.
It will be an unique opportunity for all of us to share our experience & learn. This convention will dedicated to People's Participation & Passion-the Pathway to overall Success. Eminent personalities will participate in the convention at the holy city of Varanasi.
Varanasi, one of the oldest and cultural cities in the world, has been a centre of national and international conferences in various areas like religion, philosophy, culture, political, scientific and technical. As the eminent English author Mark Twain wrote. "Banaras is older than history, older than tradition, older even than legend and looks as old as all of them put together." At present days QCFI, Varanasi is the most significant centre, because it is Prime Minister's parliamentary constituency. Quality Circle Forum of India, Varanasi constituted with Doctors, psychologists, reputed industrialists, technocrats, and philanthropists who are determined to promote and propagate the Quality Circle concepts in Varanasi and its surrounding areas.
QCFI Varanasi Centre Convention is indeed an opportunity which God has bestowed upon all the participants to get the blessing of Lord Shiva. Atithi Devo Bhava' (Guest is our God) has always been a way of life at Varanasi and continuing with this agesold tradition, we invite you to attend the convention in this holy city. Please make yourself ready for an academic feast with the enjoyment of 'Banarasi Masti', 'Banarasi Pan' and 'Banarasi Ghats' of the river Ganga, Subahe Banaras and Baba Vishwanath temple, Budda's monument at Sarnath, Sankat Mochan temple & other historical temples & monunents (like Kashiraj forte, Ram Nagar & Chunar Forte) for your sweat memory.
We look forward to your whole hearted support and participation to make this event successful, meaningful and memorable one.
Date & Time:
24th September, 2017
8:00 am to 5:00 pm
For more details contact:
Address for correspondence:
VRCCQC-2017 SECRETARIATE
Mr. A.M. Chakraborty
9451327890
Mrs. Aruna Singh
7080607012
Quality Circle Forum of India
8, Kamla Nagar, Sigra, Varanasi-221010
E-mail : qcfivns@gmail.com
For any querry, please contact to:
Co-ordinators
Mr. A.H. Khan – 9919663945
Mr. V.K. Singh – 7007605981
Mr. Nigam Shreshtha – 9454650861
Office
Phone No. – 0542-2227253
For more information on the convention please Download the Brochure