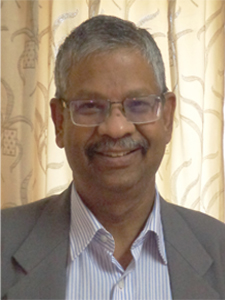 Dr. S.G. Deshmukh
Director
Mobile No:  09425786444
E-mail id: deshmukh.sg@gmail.com
Dr. S G Deshmukh is currently the Director of ABV-Indian Institute of Information Technology & Management, Gwalior and a professor (on lien) at IIT Delhi. He earned his B Tech, M. Tech and Ph D from IIT Bombay. He has more than 27 years of teaching and research experience.
He has been actively involved in modeling and simulation of manufacturing and service systems from quality point of view. The theme of integration has been actively pursued, be it integration of power systems, integration of procurement and production distribution systems or integration of quality systems, The area of service quality has been actively pursued in the domain of health care, and education systems.
He is on the editorial board of international journals such as International Journal of Systems and Engineering; He has been coordinator of Applied Systems and Research Programme, and Quality Improvement Programme at IIT Delhi.
He has authored/Co-authored several books including one on Supply Chain Management. He has been a consultant to many leading organizations. He has developed resource material on quality management and was associated with European Union-India Technical Assistance Programme on TQM at IIT Delhi.
Dr S G Deshmukh is recipient of Lillian Gilbreth Award of IIIE, Eminent Engineer Award of Institution of Engineers, Rama Swamy Cup of IIIE and several best paper awards besides Best Book Award of ISTE (2011-12) and Lifetime Achievement Award of Systems Society of India.
Dr S G Deshmukh is affiliated with IIIE, ISME, POMS, and NCQM. Aeronautical Society and other professional organizations. He also serves on the Academic Advisory Group of PMI. Dr S G Deshmukh is associated with Gwalior chapter of QCFI and has facilitated hosting of local QCFI conventions at Gwalior.
---