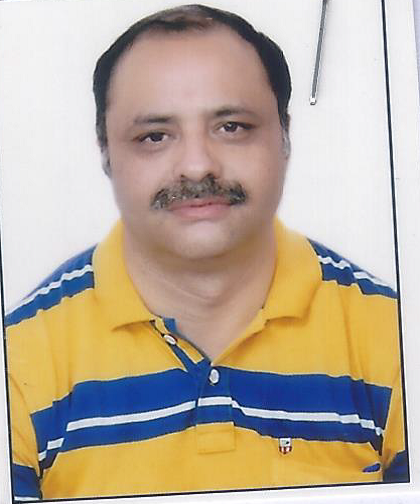 SMS Poll Code – 23
Mr. R.K. Sud  is presently the Senior Vice President – Operations for M/s. Genus Power Infrastructures Ltd., and is  heading the manufacturing unit for all the 5 plants located in various parts of India for Metering Solutions Division (MSD).
He is a graduate in Mechanical Engg. From NIT Silchar and Post Graduate in  MBA with specialization in operation from IMT, Ghaziabad.
He is having 25 years of experience in operations in various organisations and sectors like FMCG, Power Sector. He also worked in organisations such as LG, Smatel Color Limited, Moser Bear India Limited & Subros Ltd.
He travelled extensively across the Globe for various kind of assignments in Project Management, Supply Chain Management, Technology Transfer etc.
He is currently a part of Executive Council & Senior Leadership Team in Genus.
He is also associated with various organisations as Ex-Vice President & GC Member in HMA & UPC respectively. He is also a Member of Board of Studies in ACET, Amritsar.
He extensively utilized Lean Sigma, Total Productive Maintenance (TPM), Overall Equipment Effectiveness (OEE) for lean implementation in manufacturing and got trained in TPS at Denso Corp., Japan.
He implemented and maintained QMS, EMS, OSHAS and TQM in various organisations and worked as Corp. MR in M/s. Subros Ltd.
He is experienced in managing technically advanced state of the art production systems.
He is expertised in Lean Transformation, Kaizen Breakthrough Methodology, Quality Circles and Problem  Solving Techniques using SQC.
He is possessed with advanced communication & interpersonal skills with strong analytical team building, problem solving and organizational capabilities.
---