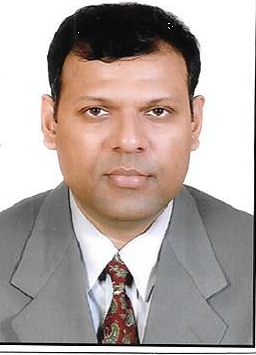 SMS Poll Code – 26
Mr Sanjeev Kumar Sharma is currently the Plant Head for ITC Ltd – Packaging & Printing
He is associated with QCFI – Haridwar Chapter since its inception.
He gained international exposure, worked across global units at Singapore, China, Hong Kong, Germany, & also visited USA, Switzerland & Germany.
He is a strategist, planner & visionary professional having 22 years of multi-cultural experience in driving strategic plant operations & gained expertise in plant operations, strategic planning, P&L management with focus on augmenting business growth and driving profitability.
He provided strategic vision, executive direction & leadership across three business units namely Carton, Flexible & Tobacco Packaging. Battle-hardened business leader with innate passion, entrepreneurial drive, relentless focus & perseverance & business acumen for driving success.
He successfully set up departments right from scratch with hands-on experience in acquiring right talent, motivating & guiding teams in achieving the defined goal.
He successfully set up of the Greenfield Project – Integrated Packaging and Printing Plant right from designing, equipment set-up and manpower recruitment to a fully functional plant within the stipulated time & budget.
He implemented Lean Management Principles – OEE, Waste, 5S, Line Balancing and Kaizen projects. Initiated cost saving initiatives by implementing Six Sigma tools.
Characterized as a visionary strategist for driving customer level profitability and implementing measures to maximize customer satisfaction level. Effective in maintaining labour relations by implementing best IR practices.
---