QCFI Gwalior in association with QCFI HQ conducted 3 days 'Train The Trainer' program at Hotel Landmark, Gwalior from 26th to 28th June'2018. Dr.B.R.Bangray were the facilitator for this program.
16 participants from following organizations have taken benefit with this program.
1) Godrej Consumer Products Ltd., Malanpur
2) JK.Tyres Ltd., Banmore
3) SRF Ltd., Malapur
4) Green Wood Public School, Gwalior
5) Little Angels High School, Gwalior
6) Rise International School, Gwalior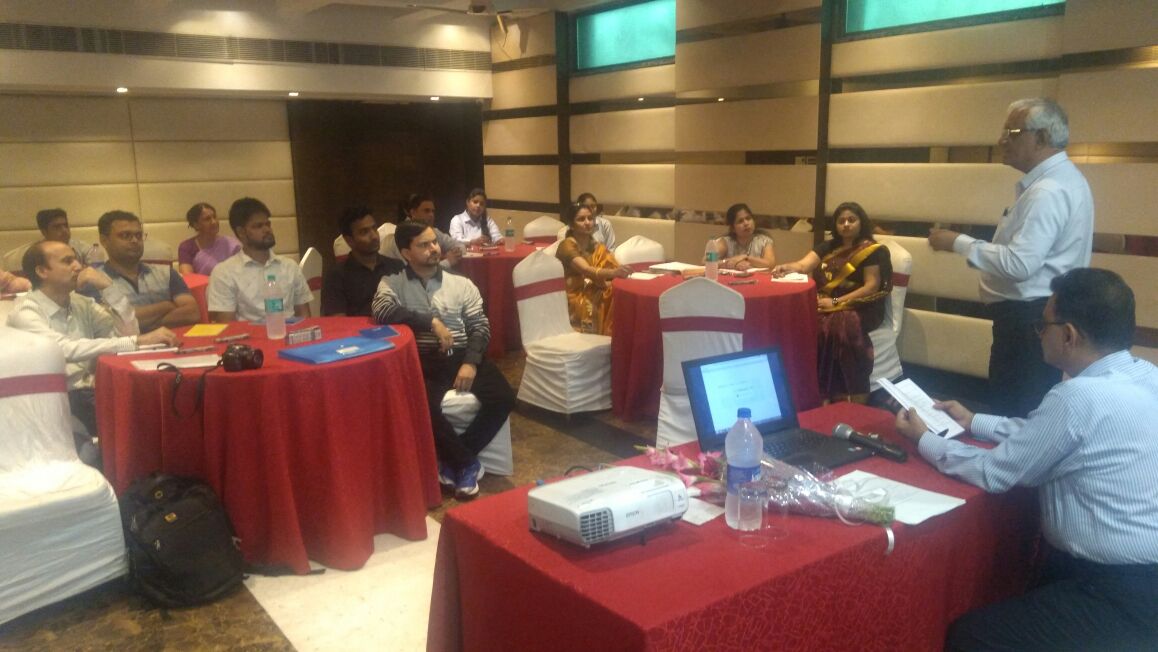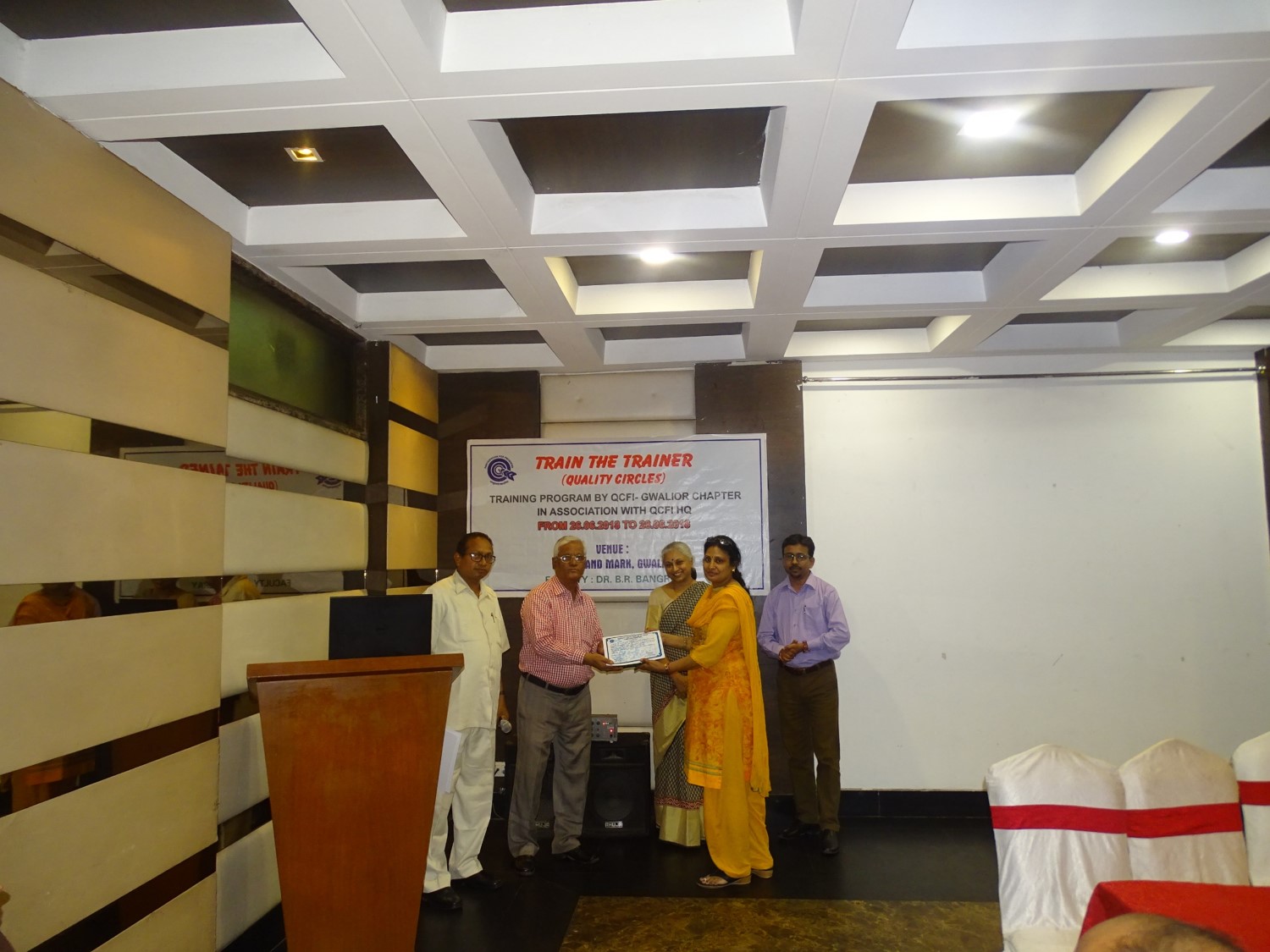 First upon, on first day, after welcoming Dr.Bangray & all participants, Mr.Avinash Mishra, Hony Secretary, Gwalior Chapter briefed the QCFI activities & various initiatives being done by the Chapter.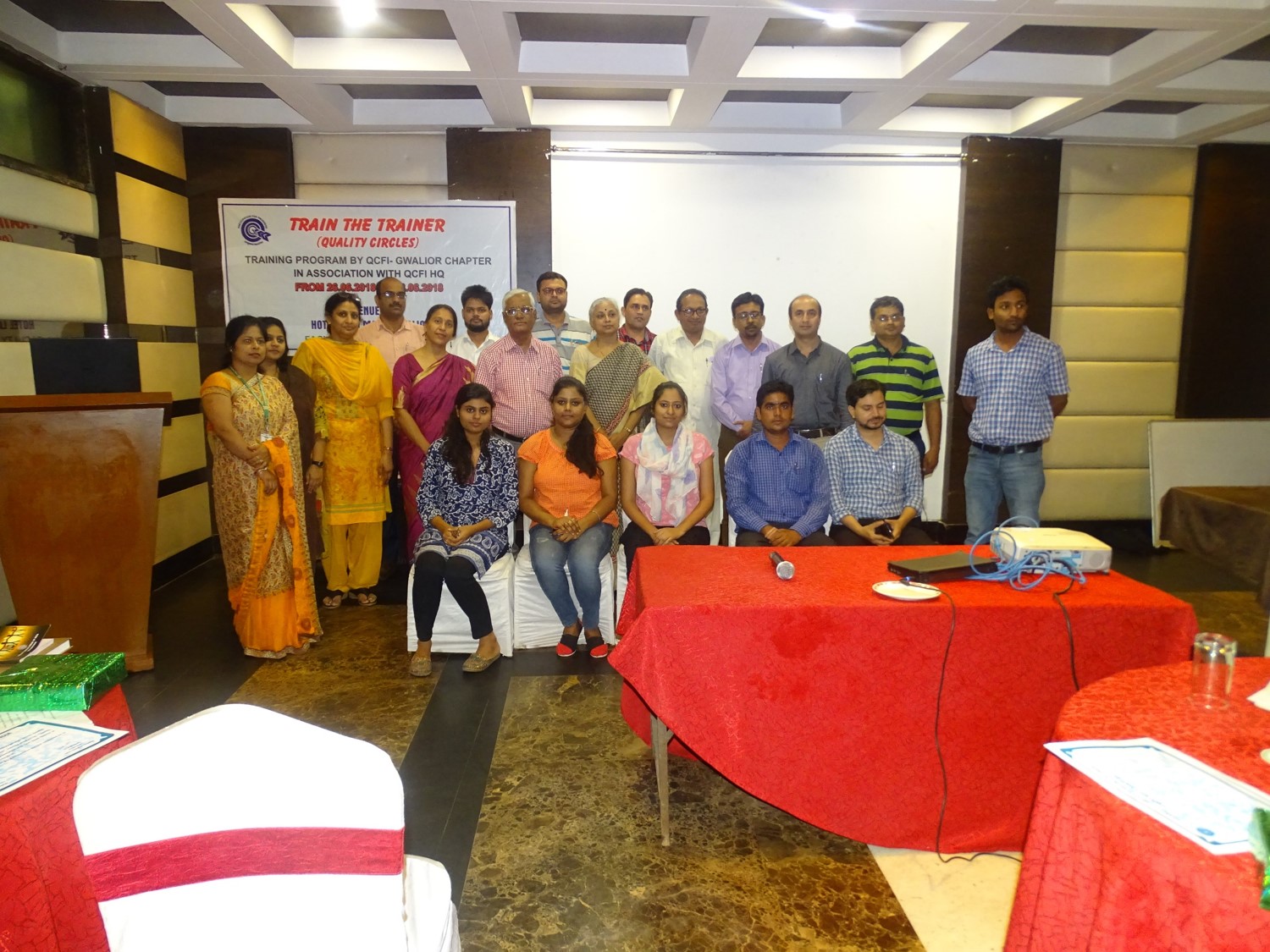 At the valedictory session on 29th, all the participants were given certificates by Dr.Rajeshwari Sawant, Vice Chairman, Gwalior Chapter & Dr.Bangray in presence of Mr.S.M.Tahir, one of the chapters active council member.
The entire program was coordinated by Mr.Thomas Mathew, Treasurer, Gwalior Chapter.