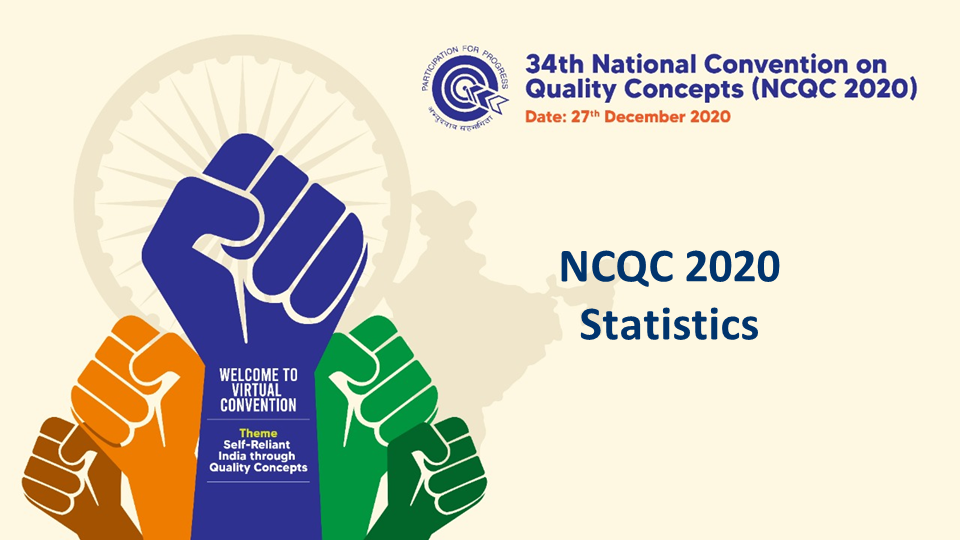 NCQC 2020 Statistics
Organizations : 403
Teams : 1636
Delegates : 8200+
Par Excellence: 673
Excellent : 721
Distinguish : 191
Meritorious : 18
Withheld: 33
Marks Break up & participant certificate soft copies
Marks break up & Members participant certificates soft copies uploaded on your organization membership account NCQC section. We request all the teams to login to your QCFI organizational membership account, click on NCQC link to view and download.
Hardcopy of the Team Award Certificates and Trophies will be couriered to your verified address and are expected to reach before Jan 14th, 2021.