27th CCQC by Rourkela Chapter on 21st & 22nd September, 2019 at RIMS, CHHEND, Rourkela
September 21, 2019 @ 8:00 am

-

September 22, 2019 @ 5:00 pm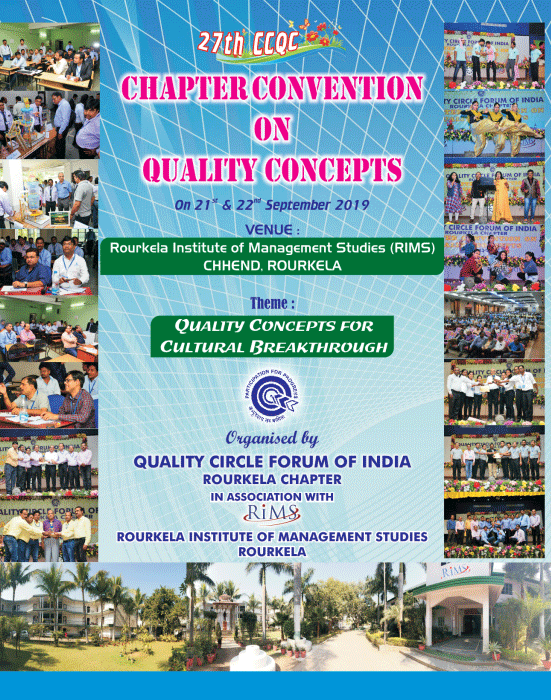 I, on behalf of Executive Council, Rourkela chapter have a great pleasure in extending the cordial invitation and warm welcome to all to participate in the 27th Chapter Convention on Quality Concepts (CCQC-2019) from 21.09.2019 to 22.09.2019 (Saturday & Sunday) at RIMS, Chhend, Rourkela.
Theme: Quality Concepts for Cultural Breakthrough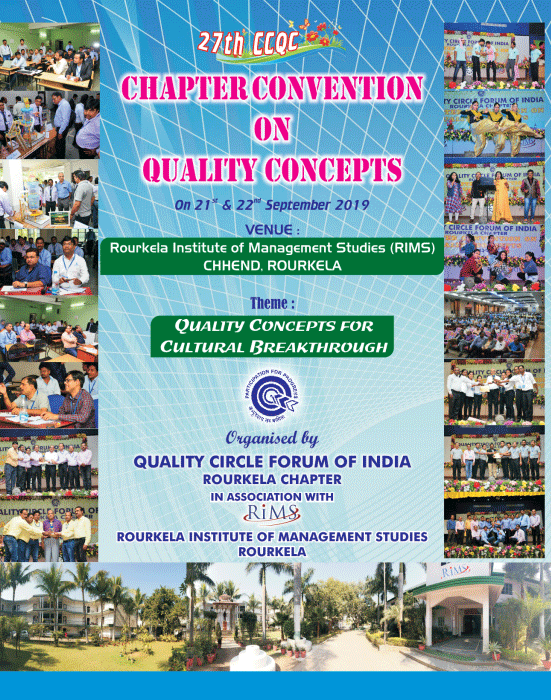 In today's cutting edge market, people power can give any organization a competitive advantage, Quality Circles and Allied concepts have emerged as a mechanism to develop and utilize the tremendous potential of people for improving Production, Productivity and Quality. The concept has gained immense popularity as it respects people working at every level, involves them in decision making and facilitates an enivronment where peoples capabilities are looked upon as assets to solve work-area problems. Application of knowledge and skills by first line emplyiyees can produce and render quality goods and services.
Sincerely
Gautam Banerjee
Chairman, QCFI-RC & ED (Works), RSP
For more information, download Rourkela CCQC 2019 Brochure
All correspondance should be addressed to:
S.C.Prasad
Hony. Secretary, QCFI – Rourkela Chapter
B-56, Sector-20, Rourkela – 769 005 (Odisha)
Mobile: 08895501691, 09437245547
Email- sureshc.prasad55@gmail.com