Tirupati CCQC 2021 – 7th Convention on Quality Circles
September 1, 2021 @ 8:00 am

-

October 31, 2021 @ 5:00 pm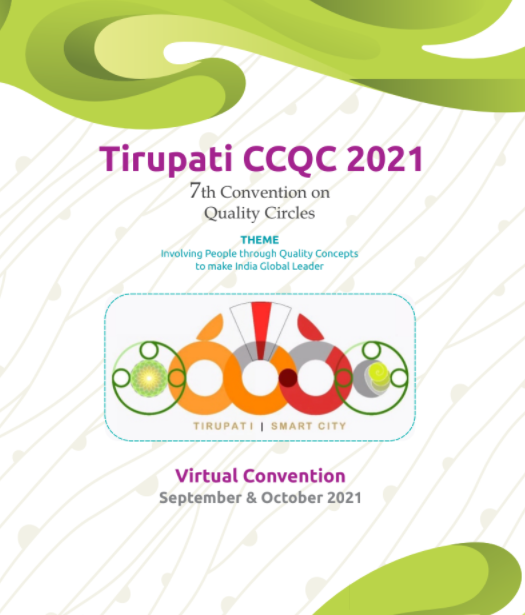 Greetings from QCFI Tirupati Chapter !!
It gives us immense pleasure to extend our warm invitation to attend the Virtual – Chapter Convention on Quality Concept (CCQC-2021) for Tirupati Chapter.
Download Tirupati Chapter CCQC 2021 Brochure
For any information & assistance you may call us on
+91 – 9493173159 , +91-7396663622
Owing to the current situation raised by Covid19 pandemic, We are organizing a Virtual Convention for safety reasons.
This convention is being organised with the objective of attaining "Involving People through Quality Concepts to make India Global Leader". It also supports the organizations to enhance the level of participation towards Total Employee Involvement and Engagement.
You are requested to kindly nominate/register your Quality Circle from your organization for this Convention.
Please kindly share the presentation slot you wish to have.
Download Tirupati Chapter CCQC 2021 Brochure
For any information & assistance you may call us on
+91 – 9493173159 , +91-7396663622