Exploring the new path again, it was a day so unique that QCFI – Bengaluru chapter, in collaboration with Dayananda Sagar College of Engineering, Bengaluru organised a one-day HR conclave in at the C.D. Sagar Auditorium, DSCE campus on 04th February 2023.  Around 100 participants representing various organisations and students took part in this 1-day HR CONCLAVE 2023 with the theme "Harnessing Human Relations for Technical Transformation".
The programme was inaugurated by the Chief guests Dr. B.G. Prasad (Principal,Dayananda Sagar College of Engineering) Bengaluru, Mr.Ramaraju (Vice principal, Dayananda Sagar College of Engineering), Mr. Kishen A.L. Director South Region, QCFI and Mr. Thej Kumar, Chairman QCFI, Bengaluru Chapter.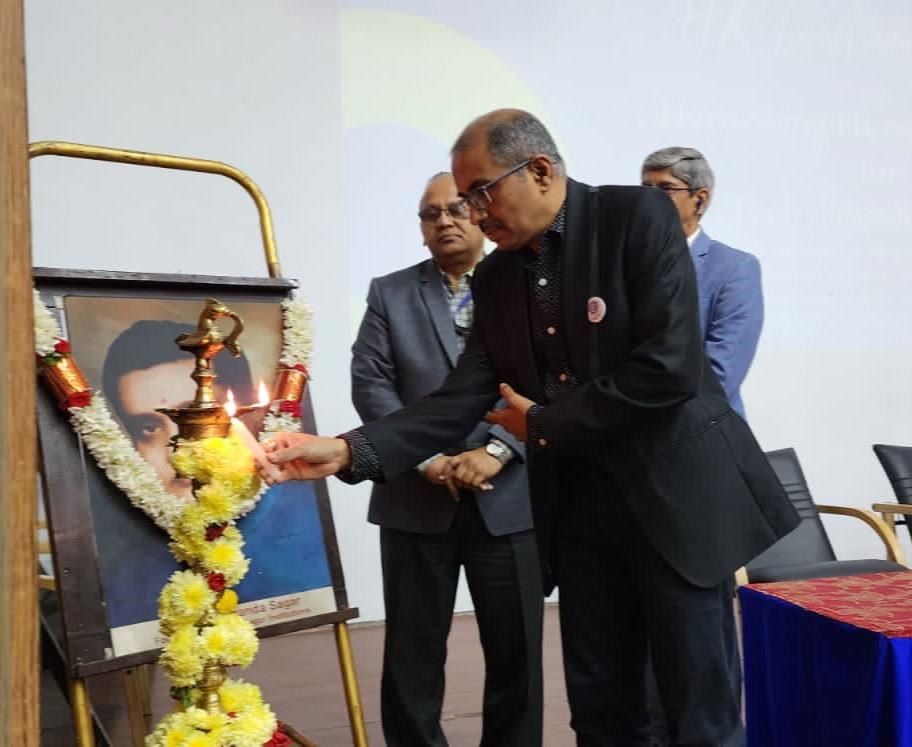 Mr. Murali T.A., Secretary welcomed the gathering and the programme was inaugurated with the lighting of the lamp by the dignitaries.  The chief guest in his key note address stressed the need for research and innovation to make our lives better.'
Mr. Kishen introduced QCFI and its activities to the audience.  Mr.Thej Kumar, Chairman QCFI Bengaluru Chapter, highlighted the need for connecting people inclusive if  technological transformation to address the present and future challenges.  He also gave Vote of thanks.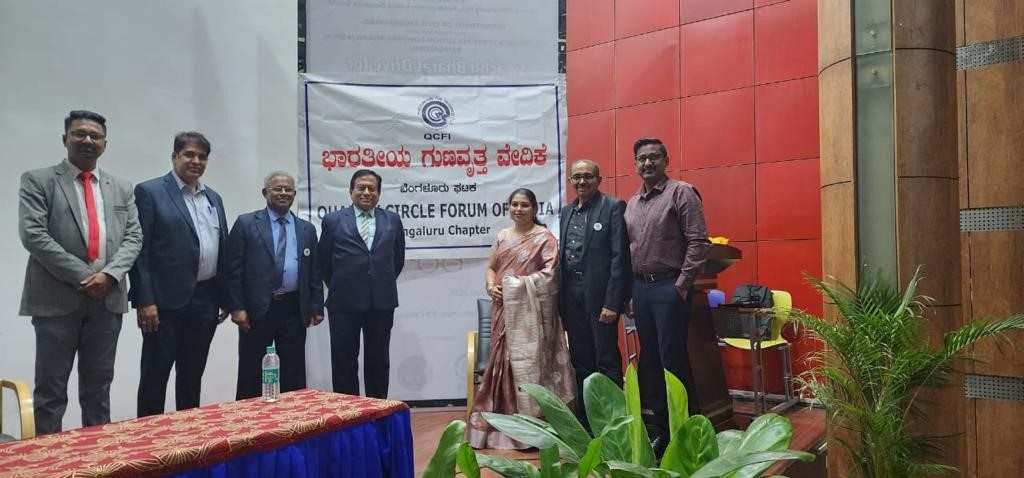 While speaking about 'Challenges and new opportunities' Smt. Nandini Vijaisimha, Director MMS Academy, stressed on the importance of exploring the areas of new technologies and job openings Placement opportunities in cloud computing, web design, block chain technology, data analytics etc It was also discussed about how the students should pursue acquiring knowledge and practicing perseverance in their professional development.
Smt. Mala Prabhu, Head RMG, LTT and S, started with the quote 'the best investment you can make, is an investment in yourself – the more you learn will earn' –Warren Buffett. The focus was on having a goal, self-development, skill development and websites for career choice.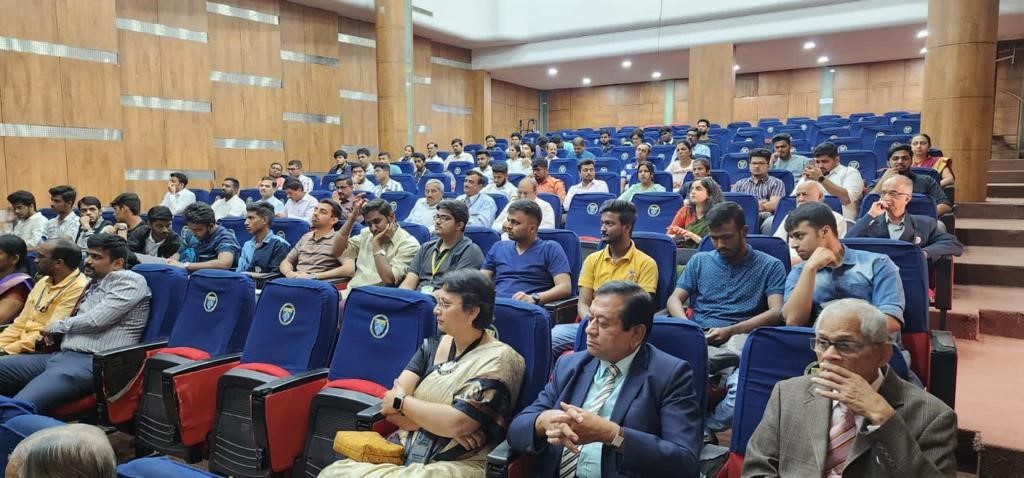 Sri Vasanthkumar Hittanagi (Retired Labour Joint Commissioner- Government of Karnataka) shared the knowledge about new labour laws and challenges in its implementation. Lots of interaction from industry participants resulted in useful exchange of information
Post lunch, the stage was set for a panel discussion on 'HR Preparedness for the Future'.  Sri Thammaiah, Sr Manager, Air India SATS, Dr.Madhurani Gowda, Proprietor, Queens Global management and Sri Sahadev.K.V, GM – HR, Toyoda Gosei south India and Mr Mahesh, Chief manager- HR, Wonderla Amusement park participated in discussion.  Various aspects related to job opportunities in aviation industry, maintenance aspects in amusement world, to stress management and technology embracement and training of HR personnel were discussed. Mr.Thej Kumar, Chairman QCFI moderated the entire session connecting to the speaker's topics and the audience, enabling the audience to get the best inputs and promote lively interactions.
Most sought topic of present times, POSH – Prevention of Sexual Harassment – Over view session was conducted by Smt.Smitha Venkatesh, GC Member of the chapter.  The details of the act were shared in the session and interaction was very good.
Dr Vasantha Kumar, HOD, Dept of Industrial Engineering and Management compered the programme to perfection and ensures that the program was aligning to the set objective.  The programme was and ably organized by the joint coordination of QCFI Bengaluru chapter GC team lead by Prof. Manohar Deshmukh, Joint Secretary along with Dr Hemalatha, Head of the Department, MBA and Dr Radha Prathi of Dayanada Sagar College of Engineering.
The Conclave was concluded with overwhelming feedback from the participants with a request to conduct more similar enriching programs in the future