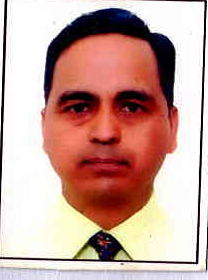 SMS Poll Code – 24
Mr. Raajjhesh Rawatt  is presently  working as a Chief Operations Manager at M/s. Exide Industries Ltd., Roorkee & Haridwar Inverter Plant. He is Completed Diploma in Electronics in the year 1989.  He has been participated in all the QCFI competition held at Regional Level.
He worked as R&D Head at Kevin Power Solutions Ltd., AGM & Quality Head at Kevin Power
Solutions Ltd., Sr. Manager – (R&D and Production) at Saraswati Dynamics Pvt. Ltd., & Quality Engineer at Nipha Data Tech Ltd.
He was instrumental in introducing safety, Quality & production awareness at shop floors.
He is in receipt of Face of the Month Award, Face of the Year Award & On the Spot Award & Kaizen awards.
---