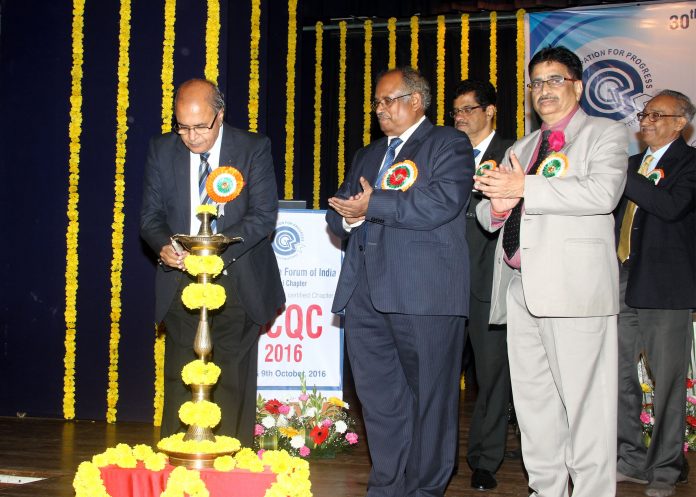 QCFI Mumbai Chapter organized its 30th Annual Chapter Convention on Quality Concepts on 8th and 9th October, 2016 at Manik Sabhagriha, IES Management Institute, Bandra (West). 127 Quality Circle and 123 Allied Concepts teams (250) presented their case studies, including two students teams from Ramkrishna Mission & Janata High school, Boisar. For the first time, twenty organisations from different parts of the country, including Maharashtra, participated in the convention as Debutants.
At the outset, the House paid homage to solders who lost their lives in Uri in the terrorist attack and late Mr. SR Udpa, Founder Director, QCFI by observing two-minute silence.
Mr. KB Bharati, Chairman & Director, QCFI welcomed the delegates, judges and invitees. He made presentation of Chapter Report for the year 2015-16, with the help of power point slides. He covered important events and activities organized in the last year. The Convention was inaugurated by Mr. Satish Kalokhe, President, QCFI. Mr. DK Srivastava, Executive Director, QCFI graced the event as Guest of Honor.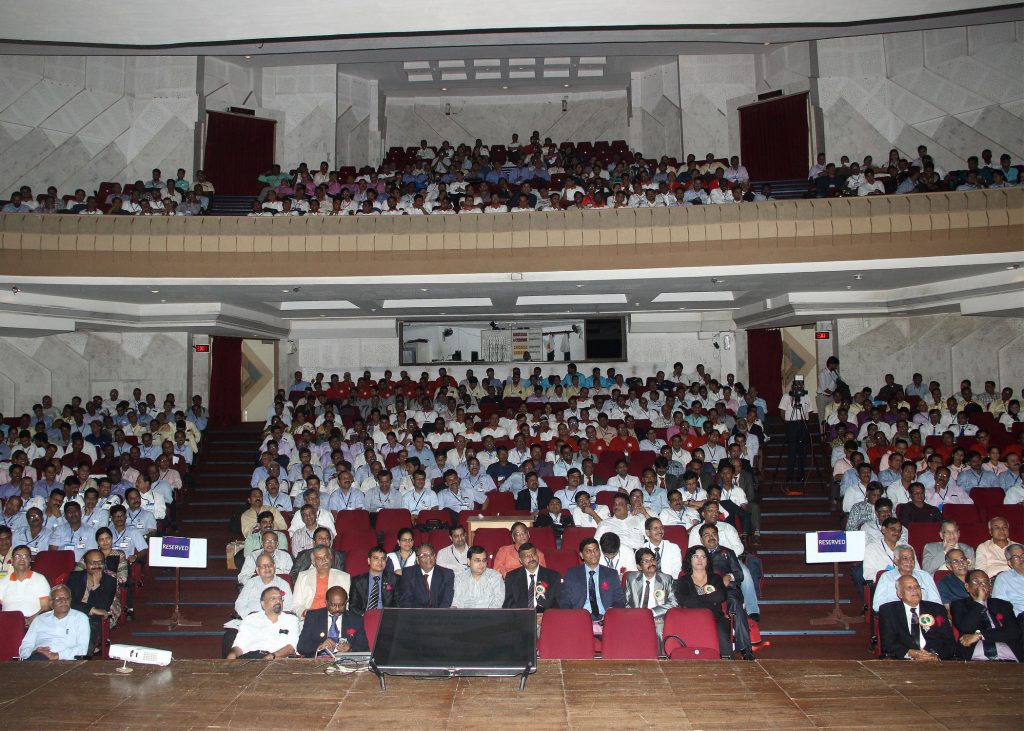 Mr. DK Srivastava shared information about NCQC 2016 and other competitions. He also shared information about ICCQC 2016, study tour to Japanese industries and QCFI HQ proposal to organise Safety Conclaves and Certification Programs to Hospitals and Hospitality industries.
Mr. Satish Kalokhe delivered most inspiring and motivating speech. He appreciated Mumbai Chapter's journey towards excellence and its various innovative programs. He invited the participants to become members of QCFI and help spread the QC movement in different sectors. He said QC Movement has offered a platform for QC activists to do fine work and contribute to save energy and improve quality of products. He appreciated the 25-year continuous journey of Trishul QC of RCF Trombay and requested the Mumbai Chapter to propose their name to Guinness Book of Records.
The valedictory session included entertainment program and distribution of awards to participating teams. The Convention ended with National Anthem.