AN OPPORTUNITY THAT IS NOT TO BE MISSED
First delegation attended this programme in June'16 and the feedback was excellent. On our request, thisyear also JUSE has agreed to organise one programme exclusive for Indian delegates of a batch size of about 24 executives who are involved in the implementation of Different Quality Concepts in their respective organisations. This year this will be from 26th to 30th June'17. There will be four Industries for visit including Toyota and Deming award winning units in Tokyo and Nagoya. There will be lecture on Toyota Production System (TPS) popularly known as Lean Manufacturing. We are lucky to get the confirmation from Dr Kano who has agreed to have one day lecture in JUSE lecture hall on 30th.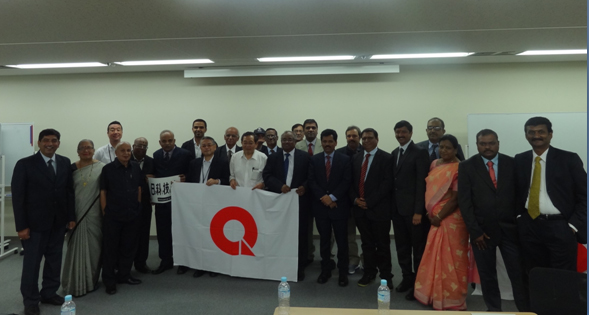 Tentatively we will be reaching on 25thJune forenoon and will be back on 1stJuly 2017 evening from Japan. This will also be followed by site scene of Japan on 25thJune 2017 half day, and 1stJuly before leaving from Tokyo. We all will return on 2nd July. Actual cost will be informed within 10 days but as per last year this should be around 3 lakhs including To and fro air fare, Visa, Training fees and industrial visit fees including interpreter fee, boarding/lodging on twin sharing basis, site seeing, guide, local conveyance in Japan etc.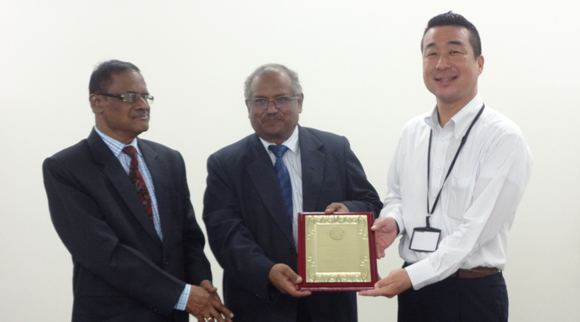 Please register yourself as earliest as possible as this is limited seat offer. Pl contact QCFI HQ for further details.
D K SRIVASTAVA
EXECUTIVE DIRECTOR
QUALITY CIRCLE FORUM OF INDIA
306, NAVKETAN CHAMBER
62 S D ROAD
SECUNDERABAD – 500003
TELANGANA
MOBILE: 9848128732
TEL: 040-27805660