Skill Development in Rubber Technology by Vidya Bhawan Polytechnic College, Udaipur supported by JK Tyres & Industries Ltd, IRI Rajasthan Branch, QCFI Rajsamand Chapter and Department of Polymer Science & Rubber Technology.
This program is a unique as it would impart the full knowledge on components, design and production of rubber products up to the assessment of the performance of the rubber end-products (e.g. tyres) as part of a complete systems (e.g. vehicles), conveyor belt, power transmission belt, foot wear, rubber hose, O-rings, oil seal, cable insulation etc.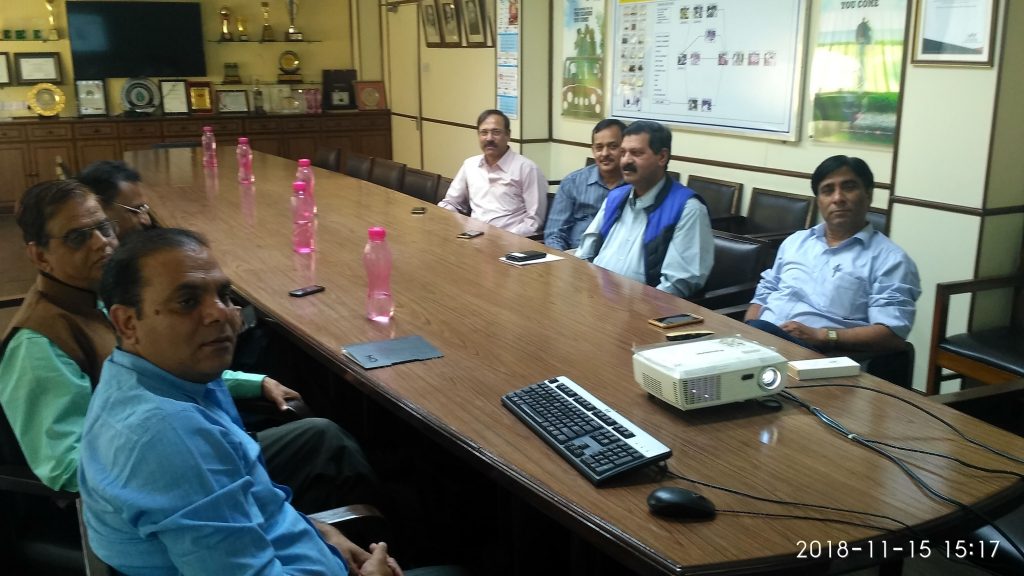 Duration: This course will be two hours, four days week, for 6 month. Timing proposed 2.15pm to 4.15 pm / 3.15.pm to 5.15pm.
Eligibility: B.Sc (Final year) and M.sc students. These students will also be eligible to appear in DIRI and PG-DIRI exam , controller of the examination is Rubber Technology Center IIT Kharghpur.
Learning Outcomes of this Course:
By the end of this course, participant will be familiar with the basic concepts of polymer chemistry (including advance material) and understand usage of various raw materials for manufacturing of different polymers. They will also develop the ability to use mathematics as tool for solving problems of polymer chemistry. Participant will be able to work on ASTM (American Society of Testing and Material.) test method on different instrument like MDR, Rheometer, UTM, Hardness tester, DIN abrader etc. Participant will acquire knowledge of process machineries and learn trouble shooting; and learn Quality Management System (Q.M.S),5-S rule, KIZEN (Japanese Management System), International Standard Organization (I.S.O), TPM, and Safety.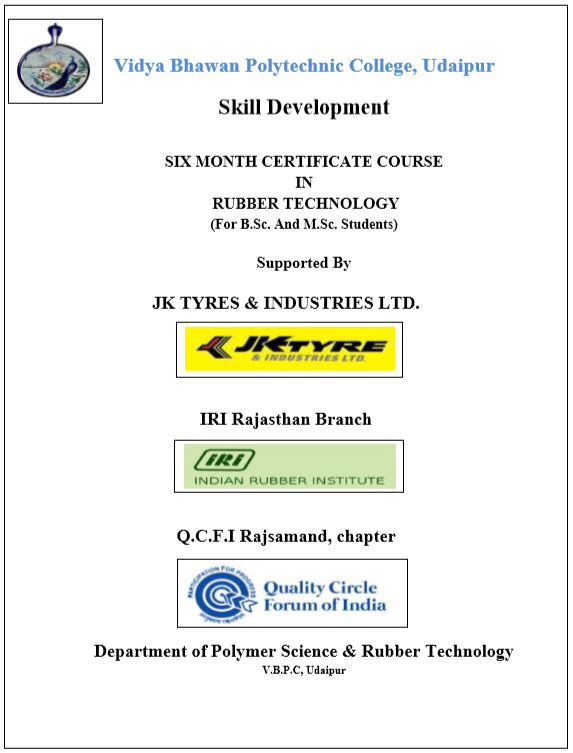 Job prospects: Student will be able to get part time and full time job in different rubber industries like J.K tyre industries Ltd, Somi conveyor belting Ltd., B.K Tire Ltd., Roop polymer Pvt. Ltd, Polymer Processor Pvt. Ltd, Advent Polymer Pvt. Ltd, Tyre Technocart Pvt. Ltd etc. Job profile will be junior rubber technologist, assistant officer, lab officer, and supervisor.
The knowledge of Rubber Technology may motivate M.Sc. Students to take up research in the field of Polymer Science and Rubber Technology.
Fee : Rs 250 per month (total 1500 for six months) for VBRI Students ; and Rs 500 pm ,Total 3000 for six month ) for other students. Revision of fee after two batches.
For more information contact
QCFI RAJSAMAND CHAPTER
Shanti Colony, P.O.- Kankroli, , Dist. Rajsamand, Rajasthan – 313342.
email: qcfiraj@gmail.com, nks1958@gmail.com