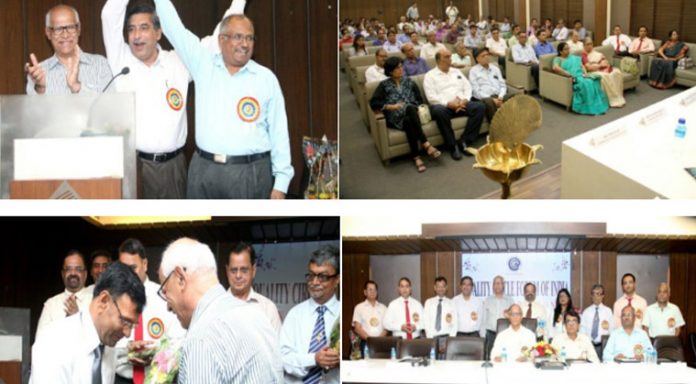 Surat is one of the fast growing industrial city in India, as all we know that Surat is a diamond city and it is also having the huge market of textile sector with very good developed industrial area including manufacturing and designing. Specially in hazira zone Surat is having well known names of industries. So the people involved in the quality circle and its team inspire themselves to think about the quality concept and quality based program in this area for the overall improvement of industries and the employees. So all the credit of this program goes to the team of QCFI Ankleshwar chapter to give the priority to formulate Surat as a sub chapter under Ankeshwar chapter.
After lighting of Lamp Chief Guest of program Mr.N.K.Valecha has digitally inaugurate the QCFI Surat Sub Chapter in presence of all invitees and guests.
Mr.D.K.Shrivastava, executive director of QCFI, in his address sir has congratulate all the new committee members of Surat Sub Chapter and also congratulate the Ankleshawar chapter for their kind support and clear vision towards make a sub chapter in surat and also congratulate all to being all the set of laws for becoming a sub chapter in very short time.