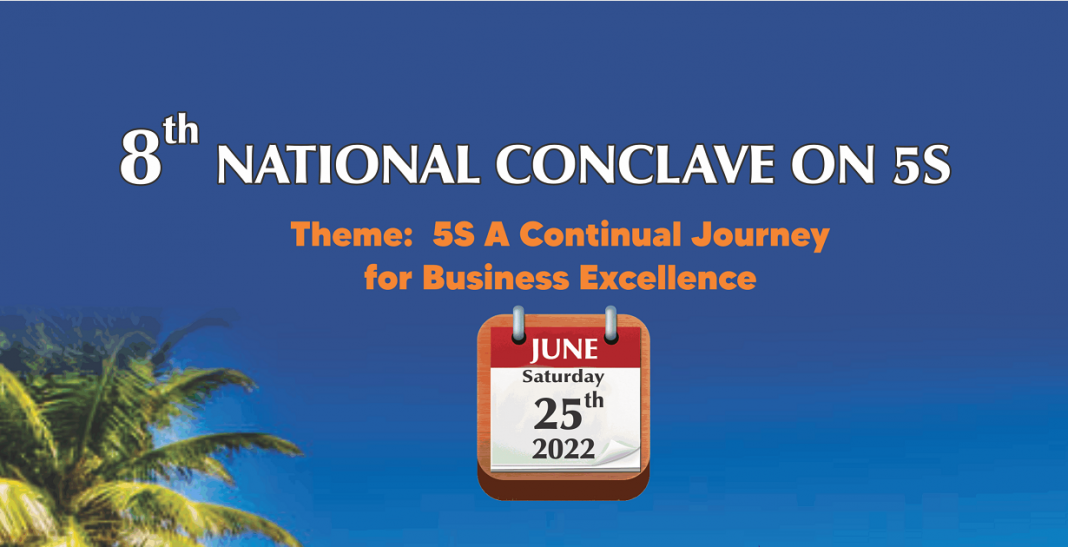 National Conclaves have been an added attraction to QCFI fraternity in addition to National conventions. Yes, the time has come for the 8th National Conclave on 5S, the much awaited one in a spectacular venue GOA. QCFI is holding its 8th National Conclave on 5S (Workplace Management) on 25th June'22 and the results will be announced in the Valedictory function of 5S to be held on the same day. Venue : Agnel Institute of Technology and Design (AITD), Many senior executives of 5S practising organisations from different sectors have been invited to share their experiences in Implementing and Sustenance of 5S concept in their organisations.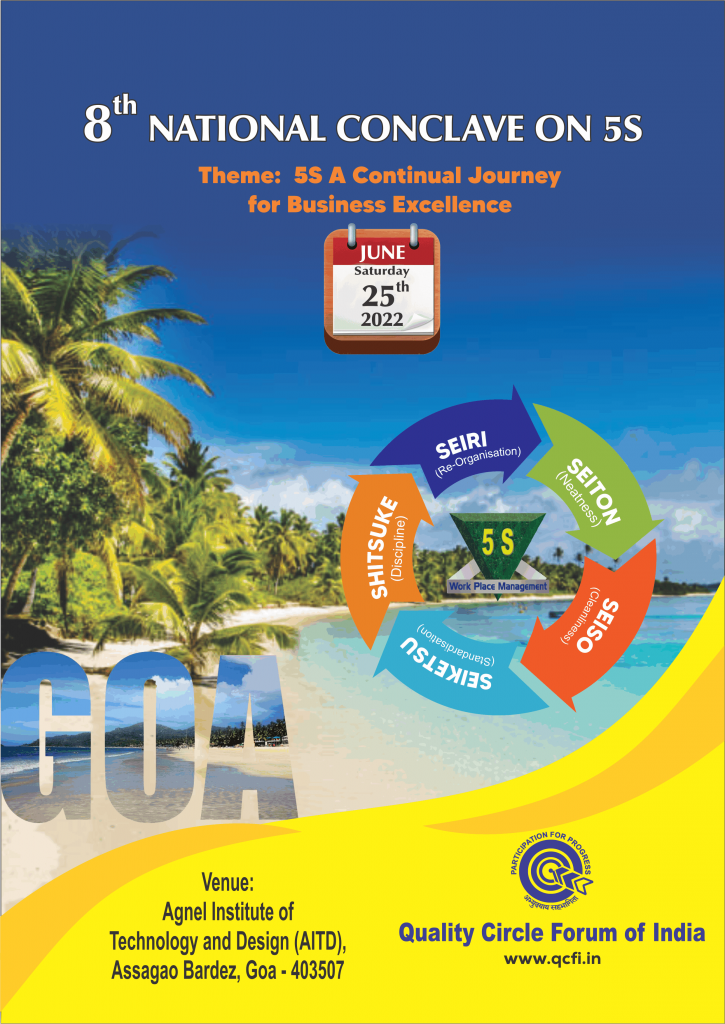 Programme: 6th National Conclave on '5S' by Quality Circle Forum of India
Date: 25th June, 2022 from 8:30 AM to 6:00 PM
Venue: Agnel Institute of Technology and Design (AITD), Assagao Bardez, Goa – 403507
AITD is an Engineering College located in the village of Assagao, which is about 2.4 km away from Mapusa city in Bardez taluka, North Goa Dt
Mapusa is the third-largest city of Goa and is Located at a distance of about 15 km from Capital City Panaji. Mapusa is basically a commercialized town of Goa and serves as a major market town for the surrounding pristine beach areas such as Calangute, Vagotore, Anjuna, Baga, Candolim, and so on
Last Date for Registration: 10th June, 2022
Conclave Coverage
Presentation of Implementation of 5S in Organisations
5S Case Study Presentation using DMAIC Method or 12 step methodology of problem solving
Model, Home 5S, 5S Kaizen and Creative Ideas
5S Kaizen Competition: Kaizen is also a TQM concept for continuous improvement. QCFI has initiated the integration of Kaizen with 5S Concept, as this also is a continuous improvement process. Presentation of innovative / creative ideas / Kaizens done by the employees of respective units in implementation of 5S.
For more information on download the conclave brochure
Registration:  Login using your QCFI institutional membership @ https://qcfi.in/qcfihq  and once in the membership dashboard, click on conclaves link to register your team details and upload PPT files.
Last Date for Registration: 10th June, 2022
with regards,
Thanking you,
D.K.SRIVASTAVA
EXECUTIVE DIRECTOR
Quality Circle forum of India
306, Navketan Chamber, 62 SD Road,
Secunderabad – 500003, Telangana.
Ph: 040-66311168,66318068,66316744