QCFI Coimbatore Chapter celebrated the 40th Anniversary of QCFI and 7th Anniversary of QCFI Cbe Chapter on 29th April 2023 at COINDIA Hall. The program was
attended by 150 people.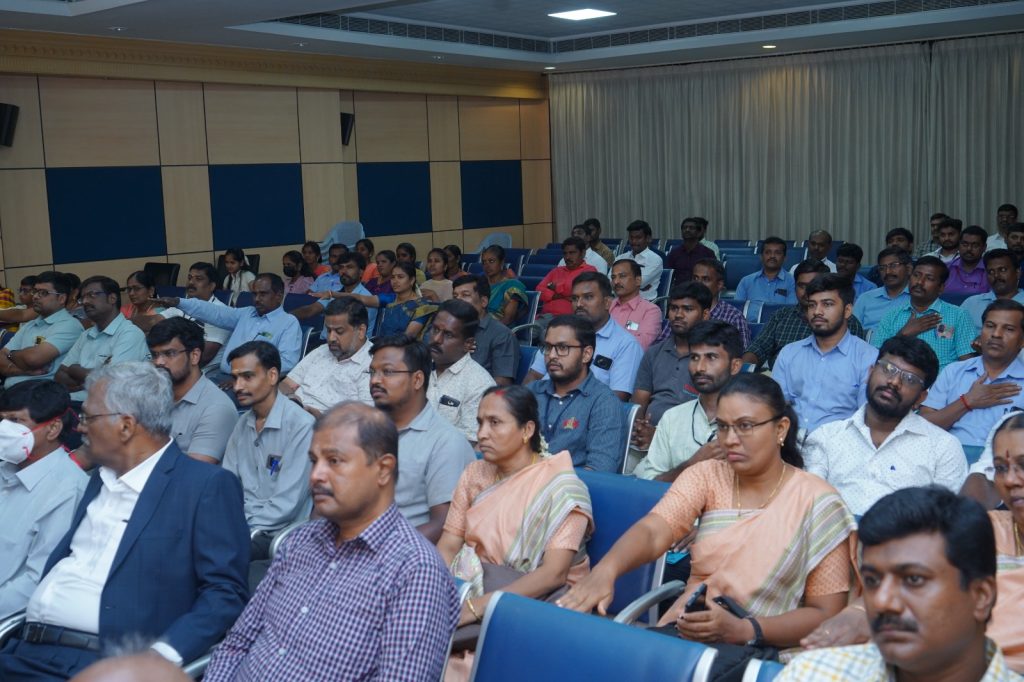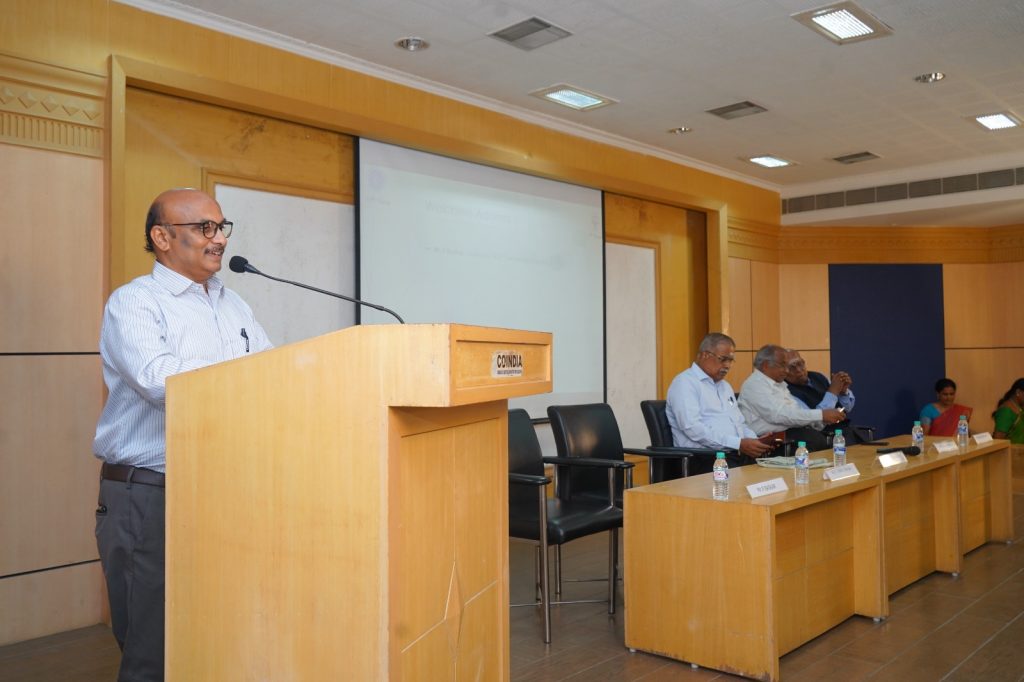 The program commenced with Tamil Thai Vaazhthu. Quality Prayer was read out by Mr J Karthikeyan, Secretary. Mr P Baskar, Chairman delivered the welcome address.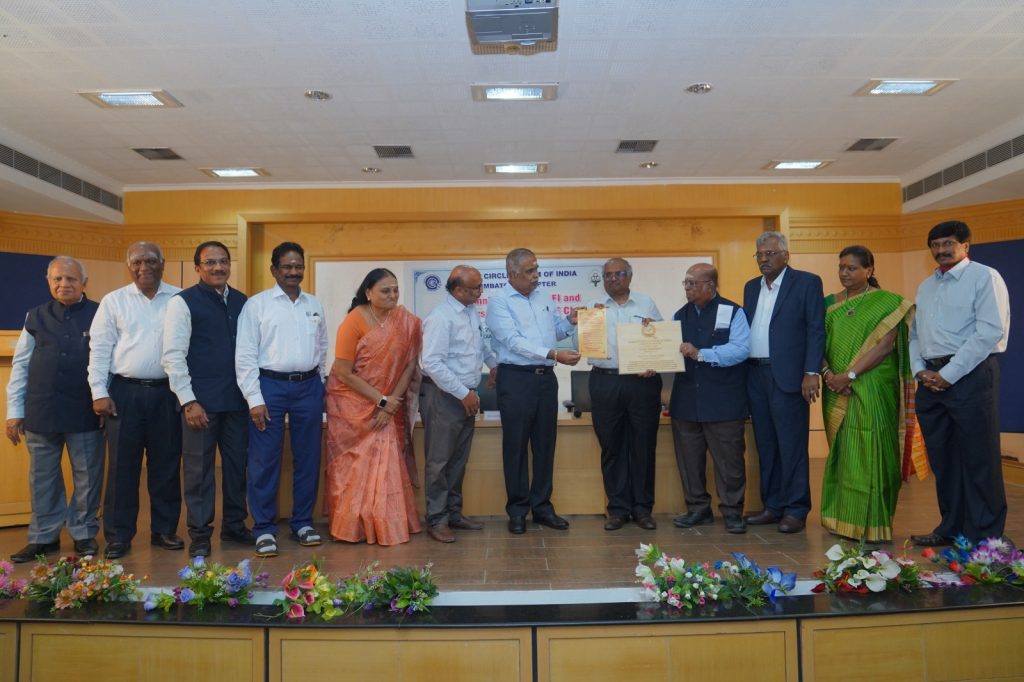 On this occasion, our Executive Director Mr D K Srivastava who has completed 25 years of service with QCFI and 40 years of association with QCFI was honoured by QCFI Cbe Chapter by conferring GURU SHRESHTA Award (Hinshitsu Sensei) which means Best Teacher. The Citation was read out by Mr M Sanakarasubramanian, Vice Chairman. The citation and the Memento was handed over to Mr D K Srivastava by QCFI Cbe Team.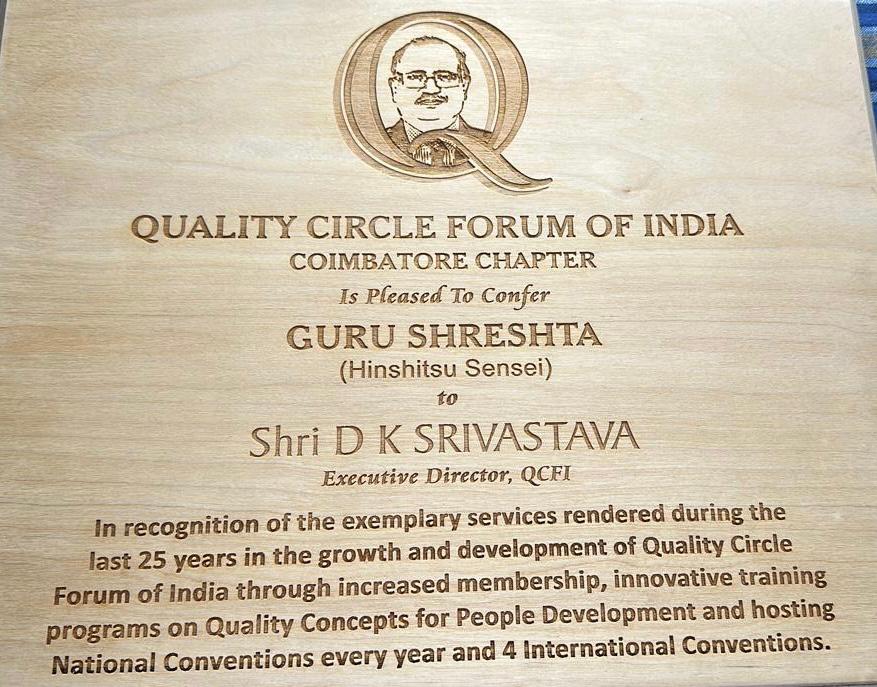 Mr Iakoka N Subramanian, Chairman, Ms Sagotharen, Coimbatore delivered the Chief Guest Special Address.
Felicitations were offered by Dr V Murugesan, Director and Dr J Mohanasundari, Chairperson Emeritus who has been associated with Cbe Chapter since Sub Chapter Days till the last AGM as Chairperson.
Our Executive Director and the Cheif Guest gave away Certificate of Completion of QCFI SiTarc MSME Empowerment Program under QCFI Mission 1 Lakh MSMEs to the following companies.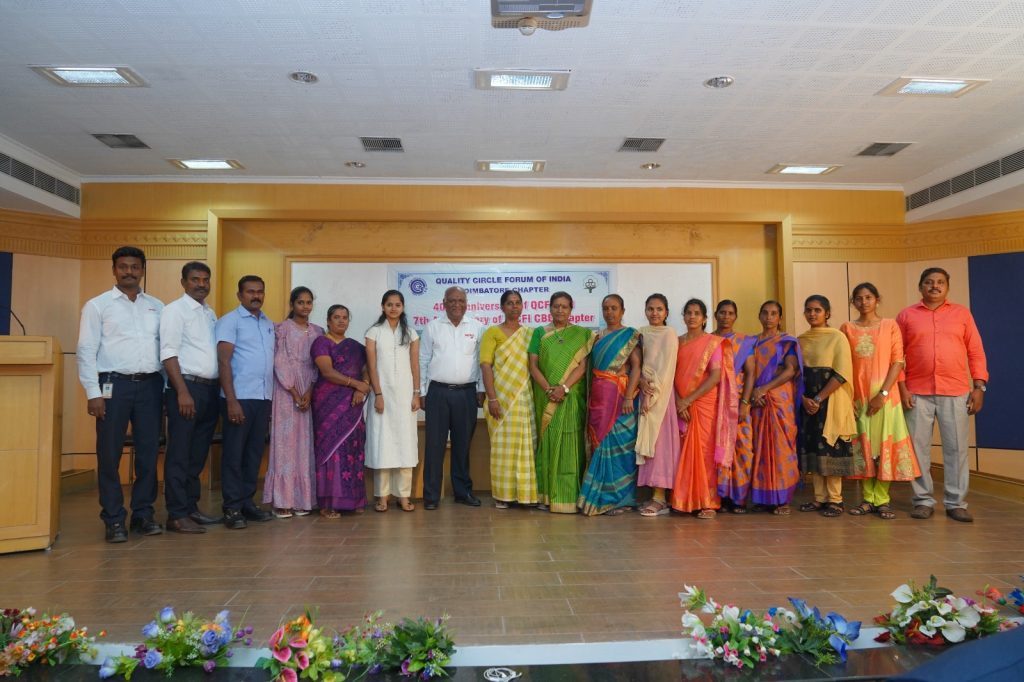 1. Aquaflow 2. Asia Engineering 3. Best Pumps 4. Bright Burnishing Tools 4. Deccan Industries 5. Ellen Industries 6. Perfect Engineers 7. Pioneer Products 8. Vinura Tech Energy and 9. SiTarc
On this occasion Home 5S Certificates under QCFI Mission 1 Laksh Homes was given to 16 employees from 6 organisations, viz., Chakradhara Aerospace, Koso India, Lakshmi Machine Works, Unit I and Unit II, V Guard Industires and Titan Company. All these companies have come forwrd to have all their employees homes 5S Certified within the next 12 months.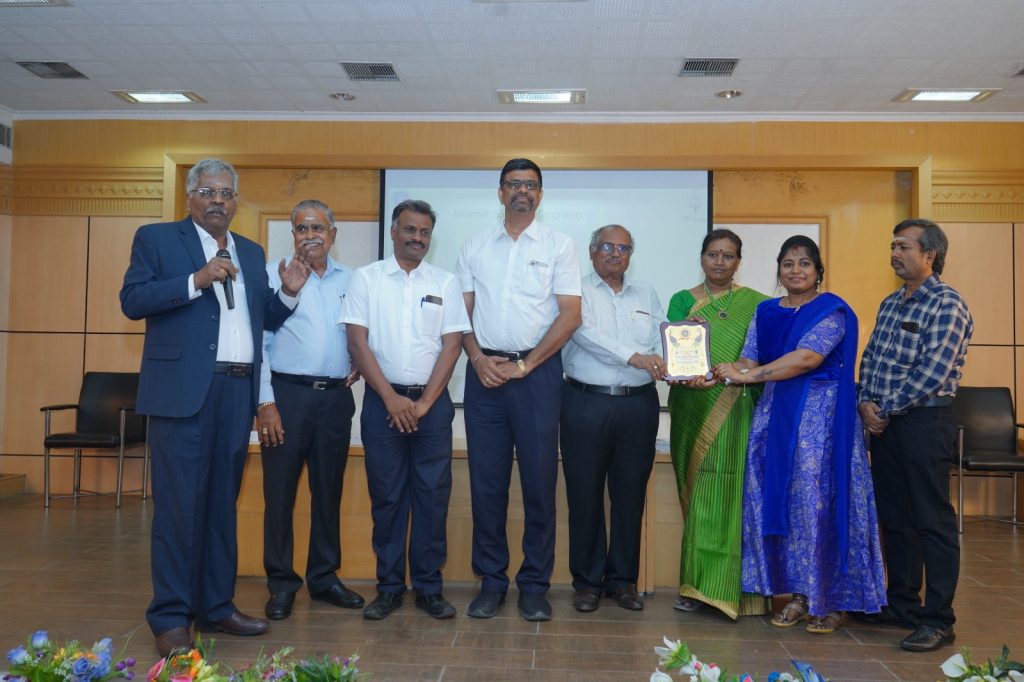 Few of the Companies made a presentation on the learnings and benefits accrued to their organisation from QCFI-SiTarc MSME Empowerment Program.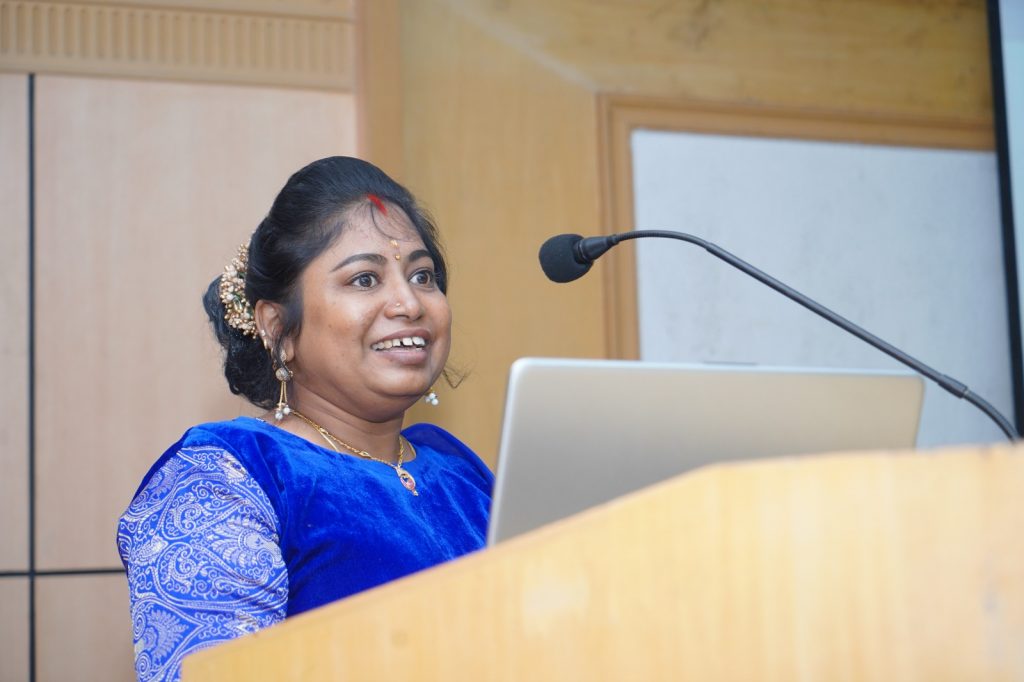 Mr Ganesan of Lakshmi Machine Works was awarded the Home 5S
Ambassador Award. His wife Kalaiselvi who scored 100 out of 100 in the Home 5S Criteria made the Home 5S presentation to the audience which was very well received by the audience.
Mr M Sankarasubramanian, Vice Chairman proposed the Vote of Thanks. Meeting concluded with National Anthem.