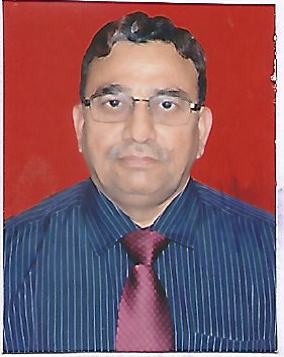 SMS Poll Code – 28
Mr. Suresh Palgay  is the Ex. General Manager for BHEL, Ex. Chairman – India Welding Society, Ex. President – Haridwar Management Association & Ex.Vice-President – Bhilai Engineering Corporation.
He has got 38 years of experience in management of a large size power equipment, ie. Turbine, Generator, Condensor & Auxillaries, Mining & Rail Equipment Manufacturing Plant.
He worked as General Manager – (HR). He has completed B.E. Mechanical from Jabalpur University
He visited abroad to various companies like Kavener Energy Oslo, Norway, Shenghai Electric Power Generation Equipment Co., Shenghai, China & Energyen Corporation, Seoul, Korea.
He has got varied experience as auditee for ISO 9000, 1400, 1800 & obtained U stamp from various International Certifying authorities. He maintained excellent track record for diagnosing complex problems and consistently delivering effective solutions. He is instrumental in Establishment of modern techniques of welding including Robotic application of welding. Control on welding process welders motivation & guidance
Transfer of technology from M/s. Kavener Energy, OSLO (Norway) for manufacture of spiral casing for large size hydro turbines to BHEL.
Establishment of fabrication technology for large size gas turbine, turbo generator stator frame
Establishment of manufacturing technology for under frame of coaches for Indian Railways – (Shatabdi & Rajdhani), & for fabrication & machining of Crank Case & Engine Block for 4000 HP Loco Engines of IR.
He has vast experience in complete manufacturing of mining equipment like buckets, feeder brakes, Steel Industries like coke oven machines.
He has management experience in management of executives of all levels, Customer Management, CSR activities, Effective Solution to management vs union problems, Plant expansion & Development Projects, Good study on human behavior & psychology.
He is instrumental in implementation of Quality Circle, 5S, Lean Management etc.
---